Quercetin: Nature's Secret Weapon Against Prostate Problems and Cancer – Discover the Science Behind Its Remarkable Benefits
Quercetin, a flavonoid, possesses numerous health benefits, such as anti-inflammatory and antioxidant properties. It shows promise in addressing conditions like prostatitis, chronic pelvic pain syndrome, and prostate cancer. This essential phytonutrient can be found in various plants and foods, including red grapes, red wine, apples, tea, berries, and onions. For over a decade, quercetin has been acknowledged for its potent antioxidant effects, which include inhibiting the production and release of histamine and other inflammatory factors, leading to anti-allergy and anti-inflammatory effects.
Quercetin also presents a potential solution for alleviating symptoms in men with prostate issues. Several studies have identified its benefits in cases of prostatitis, typically at a daily dose of 500 mg. In one double-blind study published in Urology, 28 men with chronic nonbacterial prostatitis/chronic pelvic pain syndrome were given either a placebo or 500 mg of quercetin twice daily for a month. Additionally, an open-label study involving 17 more men was conducted, administering a supplement containing quercetin, saw palmetto, bromelain, cranberry, and papain (ProstaQ). The results showed that the International Prostate Symptom Score (IPSS) decreased from 21.0 to 13.1 in the quercetin group, while the placebo group only experienced a decrease from 20.2 to 18.8. Moreover, 67 percent of patients taking quercetin reported at least a 25 percent improvement in symptoms, compared to only 20 percent in the placebo group. Among the patients taking Prosta-Q, 82 percent experienced at least a 25 percent improvement in their symptom score. Overall, the authors concluded that quercetin offers significant symptomatic improvement for individuals with chronic nonbacterial prostatitis/chronic pelvic pain syndrome (Shoskes 1999).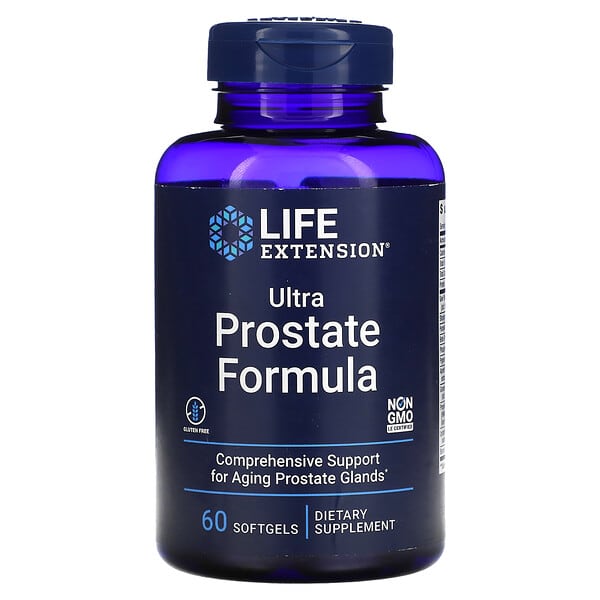 Regarding bacterial prostatitis, a prospective randomized study was conducted involving 143 patients. These individuals were split into two groups: Group A (106 patients) received prulifloxacin (600 mg daily) in addition to ProstaMEV and FlogMEV extracts, while Group B (37 men) only received the antibiotic. After one month, 89.6 percent of men who received the herbal formulas showed no symptoms of prostatitis, compared to only 27 percent in the antibiotic-only group. Furthermore, at the six-month follow-up, no patients in Group A experienced a recurrence of prostatitis, whereas two patients in Group B did. The researchers concluded that the combination of quercetin, curcumin, saw palmetto, and stinging nettle extracts enhances the clinical efficacy of prulifloxacin in cases of chronic bacterial prostatitis (Cai 2009).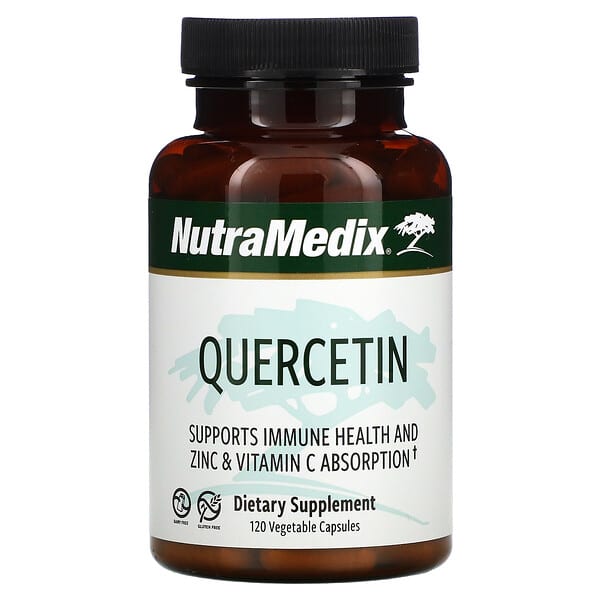 A recent study conducted at Cleveland Clinic involved 100 men with chronic prostatitis/chronic pelvic pain syndrome. The study implemented a multimodal therapy based on the UPOINT phenotype, which targeted various factors such as urinary symptoms, organ-specific symptoms (quercetin), tenderness, psychosocial factors, infection, and neurologic/systemic aspects. The therapy lasted for 26 weeks, with the primary endpoint being a minimum 6-point decline in the NIH-Chronic Prostatitis Symptom Index (CPSI). The study found that a median of three UPOINT domains tested positive, with organ-specific symptoms, tenderness, and urinary symptoms being the most prevalent. At a median 50-week follow-up, 84 percent of the participants experienced a decline of at least 6 points in CPSI. Interestingly, the use of quercetin was associated with a greater decrease in CPSI. Although no single domain predicted the outcome, the authors highlighted the potential of quercetin in treating chronic prostatitis using the UPOINT system (Shoskes 2010, 2011).
In the realm of prostate cancer, quercetin has demonstrated antitumor activity. Researchers from the State University of New York at Buffalo conducted a study that examined the effect of quercetin on the formation of colonies in prostate cancer cell lines. They found that quercetin significantly inhibited the growth of moderately aggressive DU-145 and highly aggressive PC-3 prostate cancer cell lines at concentrations of 25 and 50 micro M, while it had no effect on the poorly aggressive LNCaP prostate cancer cell line. Additionally, quercetin inhibited the expression of specific oncogenes and genes that regulate the cell cycle while up-regulating the expression of tumor suppressor genes. Based on these findings, the researchers concluded that flavonoids like quercetin hold promise as nutraceuticals for cancer chemoprevention (Nair 2004).
Swanson, Quercetin, 475 mg, 60 Veggie Capsules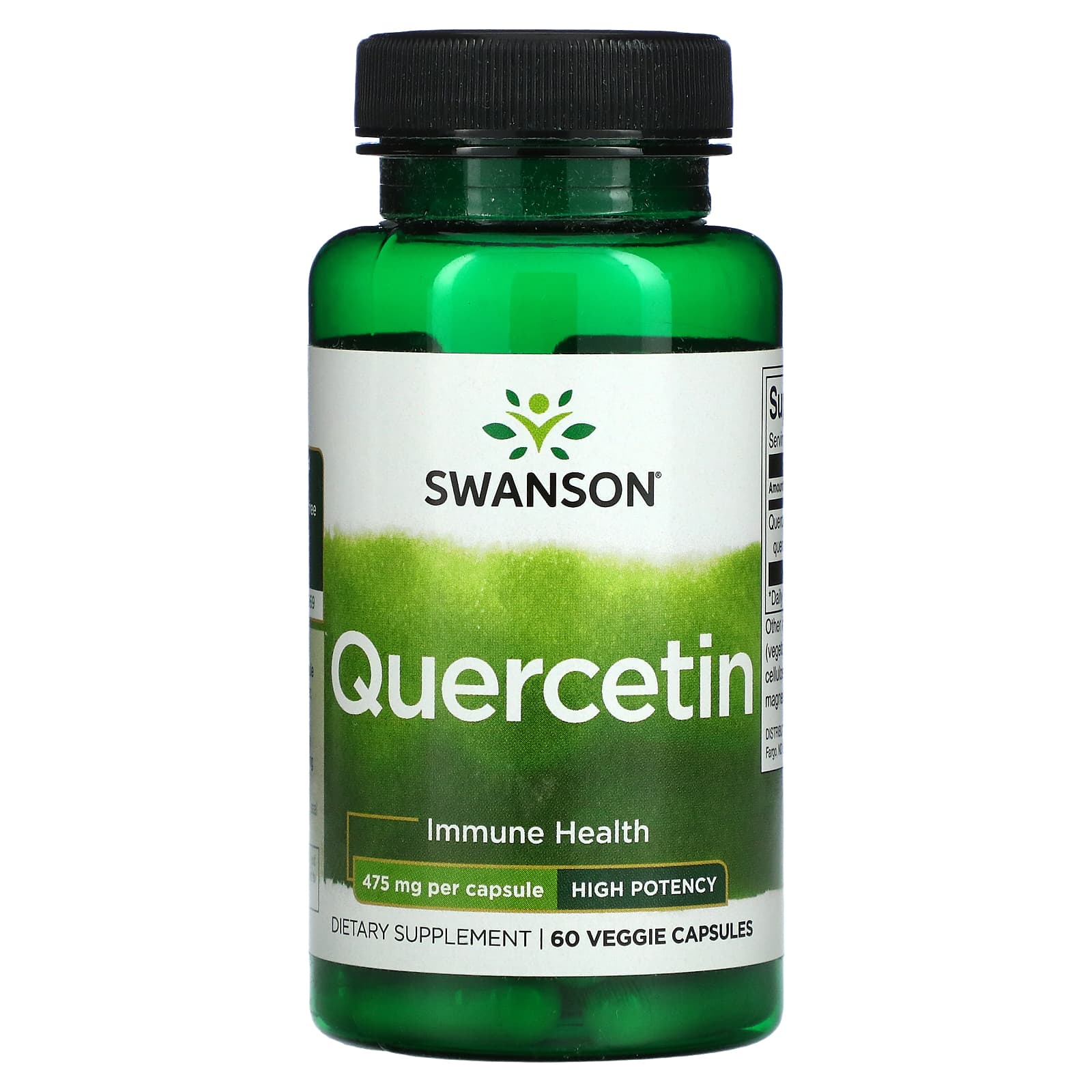 Furthermore, studies conducted at the University of Pittsburgh have demonstrated the ability of quercetin to induce cell death and hinder the spread of prostate cancer. These studies showed that quercetin promoted cell death in human prostate cancer cell lines (Kim 2007; Lee 2008). Another study from the University of Madras suggested that quercetin could reduce the survival of androgen-independent prostate cancer cells by influencing insulin-like growth factor signaling and inducing apoptosis, making it a potentially valuable supplement for cancer patients (Senthilkumark 2010). Researchers at the University of Kentucky evaluated the effect of quercetin on angiogenesis (the formation of new blood vessels that nourish cancer cells) through laboratory tests and mouse models. The results indicated that quercetin inhibited tumor growth and angiogenesis by targeting specific pathways, making it a potential candidate for cancer therapy (Pratheeshkumar 2012).
In the context of benign prostatic hyperplasia (BPH), a study published in the Journal of Endocrinology examined the effects of quercetin and the drug finasteride (Proscar) on the prostate gland in rats. Administering quercetin alongside finasteride resulted in a reduction in prostate weight by 31.8 percent, 40.0 percent, and 48.2 percent for doses of 50, 100, and 150 mg of quercetin per kg of body weight, respectively. The researchers concluded that quercetin, working in conjunction with finasteride, reduces prostate weight through a cell cycle-related pathway that may operate independently of androgens (Ma 2004).
It is important to note that the daily intake of quercetin should not exceed 1 gram without consulting a healthcare provider. Potential side effects may include headaches and stomach upset (University of Maryland).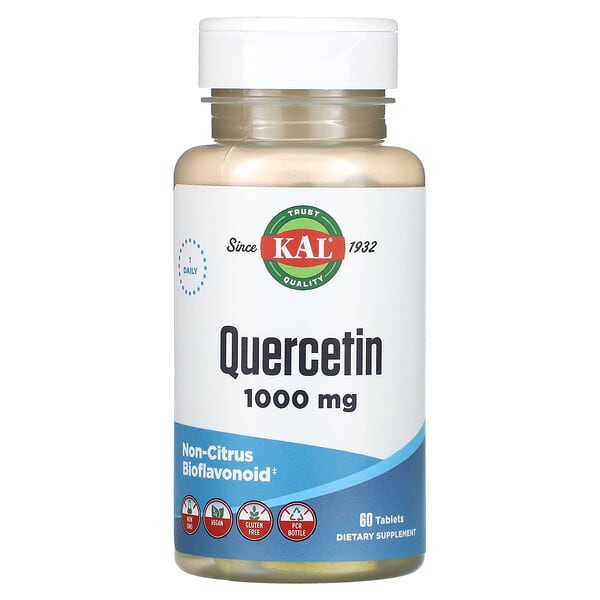 Reference:
Quercetin and Prostate Health (Dr. Geo Espinosa, N.D., L.Ac, CNS, RH (AHG))